Foreign
Rights
Dear colleagues,
Welcome to our foreign rights page. The titles presented below are all available for foreign languages editions. If you are interested in considering any of our books for translation, please do not hesitate to contact us. You can also download our latest Rights Catalogues.
Kind regards,
Sandra Felteau, Rights Manager
Éditions XYZ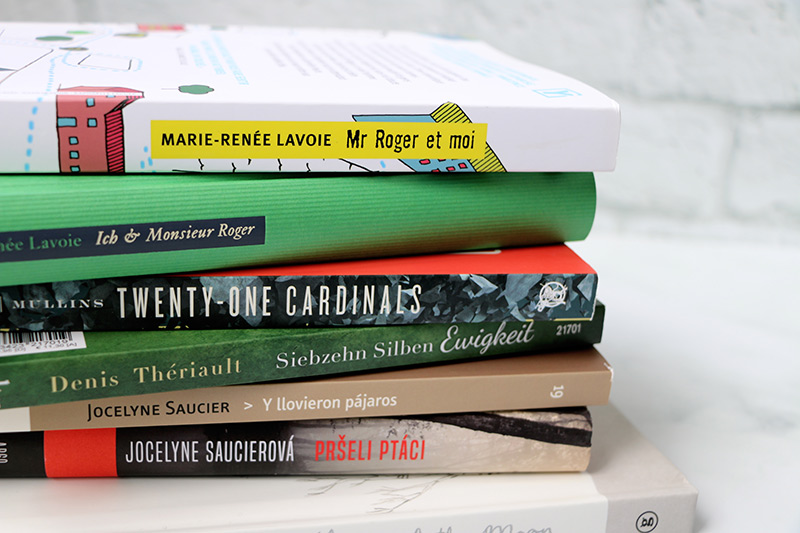 One of the province's most influential publishers of contemporary Quebec literature for more than 30 years, XYZ has been the recipient of many prestigious literary prizes (Governor General's Award, Prix des collégiens, Grand Prix du livre de Montréal). Its catalogue includes authors that have made a lasting mark on 21st century literature, including Jocelyne Saucier, Marie-Renée Lavoie, Aude, Carl Leblanc and Jean Désy. XYZ also publishes many Canadian authors in translation—notably Yann Martel, whose novel Life of Pi sold more than 200,000 copies across Quebec, and more recently Peter Behrens and Nina Berkhout. The group is also known for featuring Canada's First Nations authors including Richard Wagamese (Indian Horse) and Carol Rose Daniels (Bearskin Diary).


You could also apply for a translation grant with SODEC (Government of Quebec), who provides financial assistance for up to 75% of translation costs, for a maximum of $ 12,500.
More information on the SODEC grants, please communicate directly with Sandra Felteau at [email protected]
To subscribe to the foreign rights newsletter, it's here!